This weekend we moved from one apartment to another, so I wasn't able to post pictures. To make up for it, we have a lot of them today!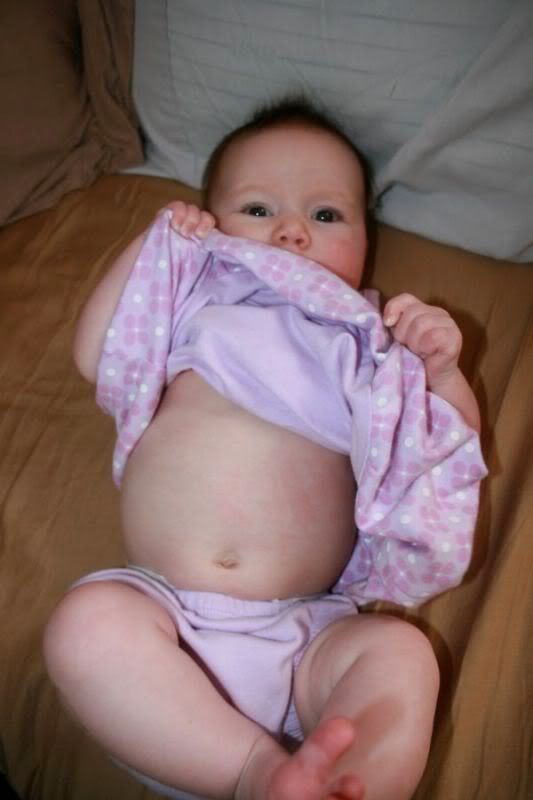 Eisley before the move, showing off her belly button
Grandma and Grandpa C both came to help us move. In between hauling furniture and packing boxes, they spent lots of time holding baby Eisley:
Indie, meanwhile, appointed herself as guard dog over the few possessions remaining in our house:
Eisley may not be big enough to "romp" yet, but she's just big enough to fit into some of her "rompers"!
We are in the process of painting Eisley's new nursery. Here is the "before" pic: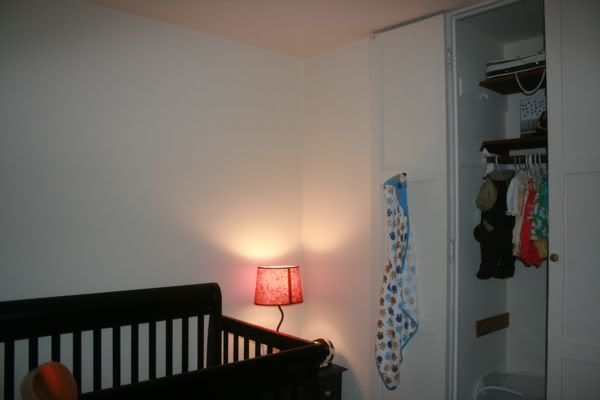 Check back in a few days for the "after" :-)