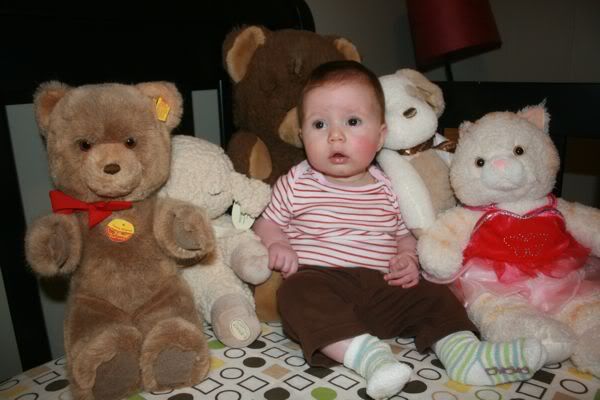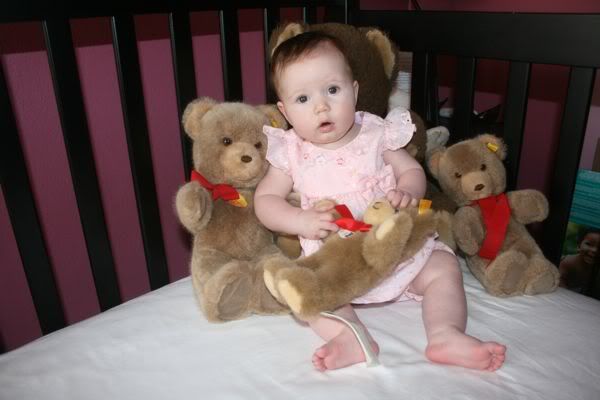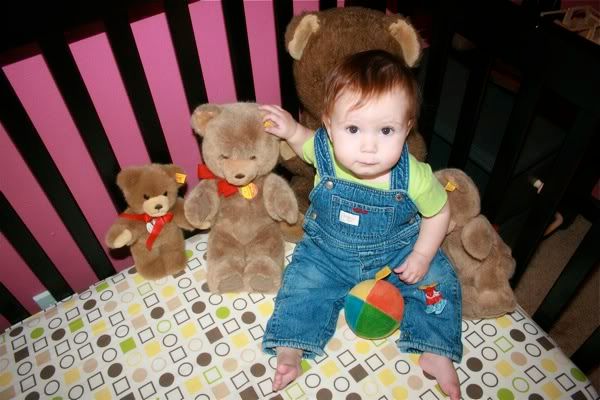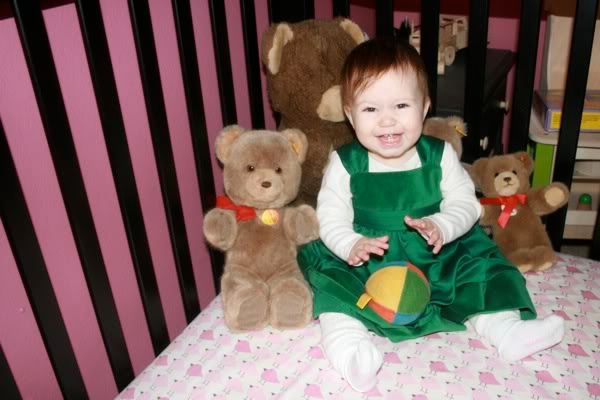 9 months!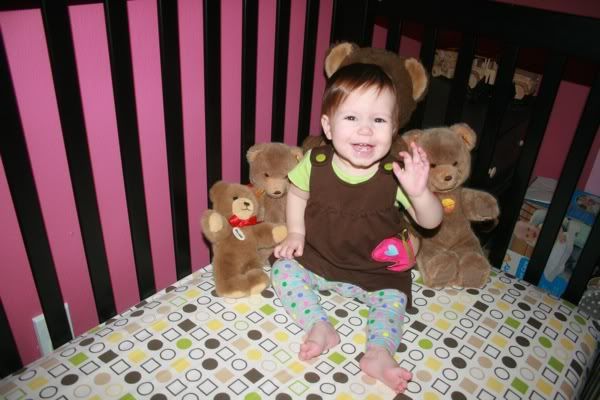 10 months!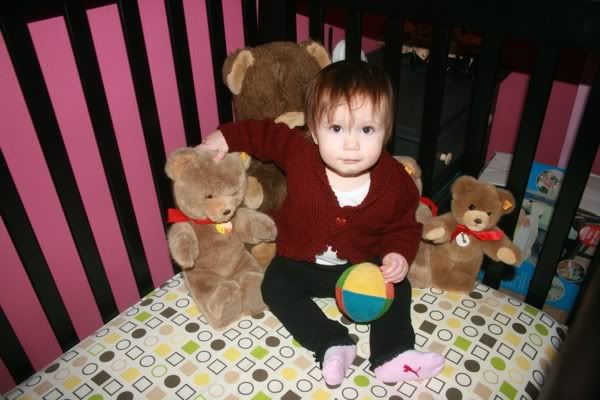 11 months!
But now she is so big, she has outgrown the crib pictures.
It's time for something new...
Because Eisley is 14 months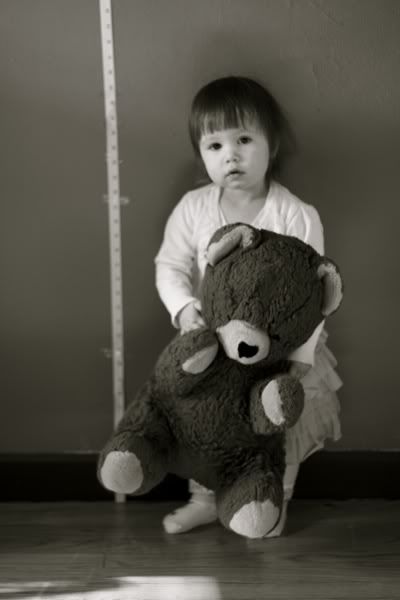 And already much bigger than the bear.
She's more than 29 inches tall, and can almost reach up to 36, if she stretches a little.
That bear's got nothin' on her.
But it still makes a good cuddle buddy :-)