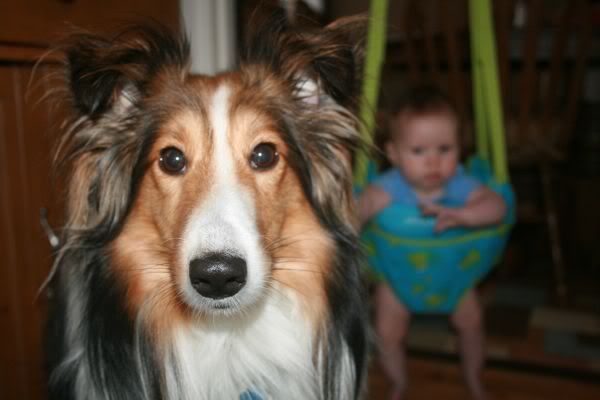 Indie generally seems to like baby Eisley.
But every once in awhile....
Her expression says otherwise.
But then again...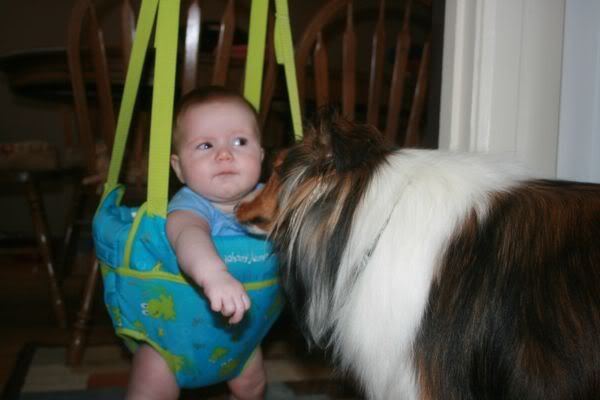 Eisley has a lot to put up with too.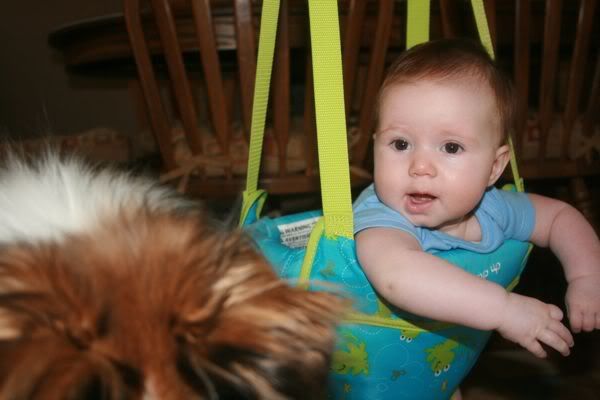 Still, they are always looking out for each other. "Hey, where you going?"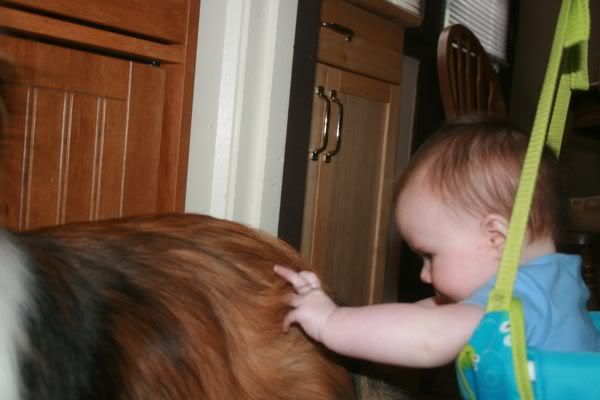 And can't keep their hands off each other. (mmm...dog butt).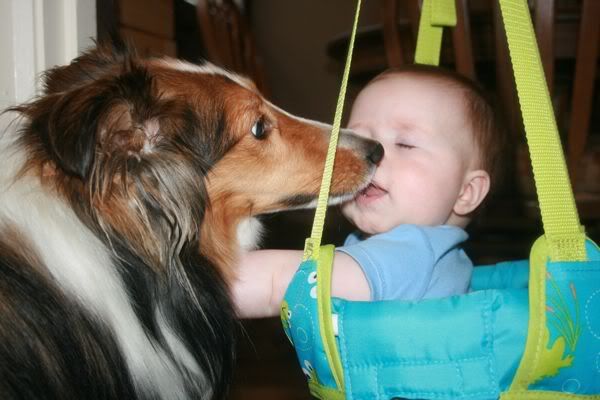 Because everybody knows puppy/baby kisses are the best kind.