Halloween costumes are ridiculous, Eisley's mother thought to herself, perusing her options. $30 or more for something that is only worn for a few hours? Pffffsshhh.
But babies plus halloween costumes are a surefire WIN.
So Eisley's mother decided to start looking early this year.
Last weekend, our family trekked over to Goodwill to see if they had any good deals. After all, a used baby halloween costume more or less means: "some baby only wore this for an hour or two once."
Sure enough, there were plenty of mint condition cute baby costumes on the racks for $3-$4 bucks apiece. At that price, we bought three.
This was not one of the three: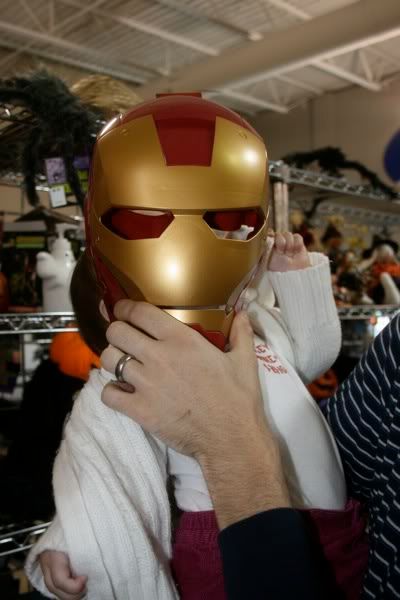 This was:
Costume #1 was cute.
But much too big.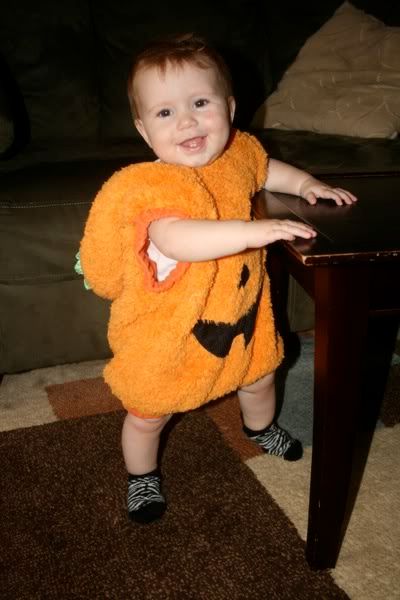 And it would have required extra orange clothing due to the fact that halloween is always freezing in Wisconsin.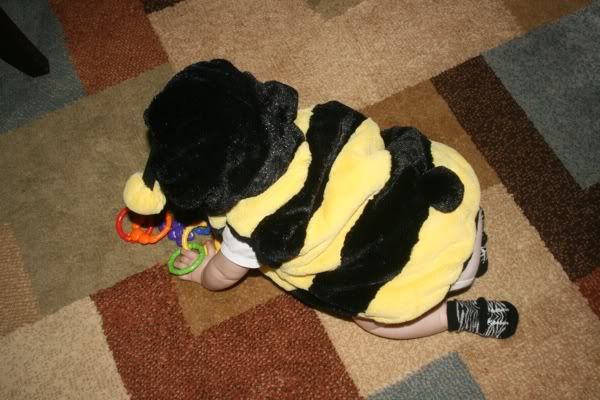 Costume #2 was also cute.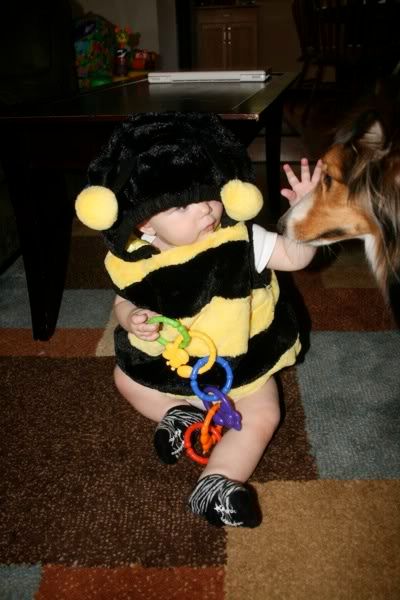 But it was quite large.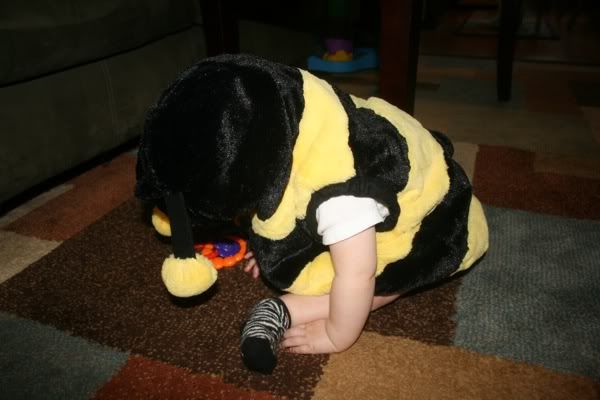 Which made the bee look sad.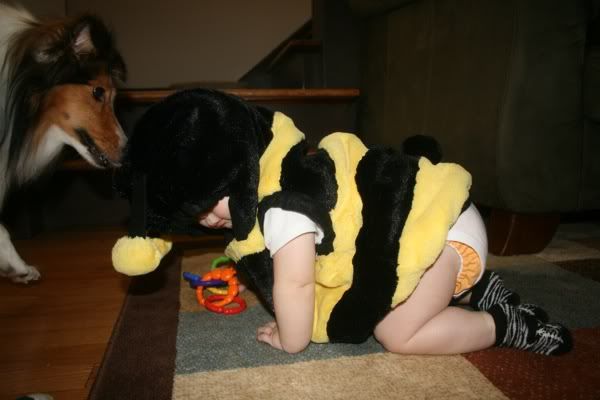 and Indie did not approve.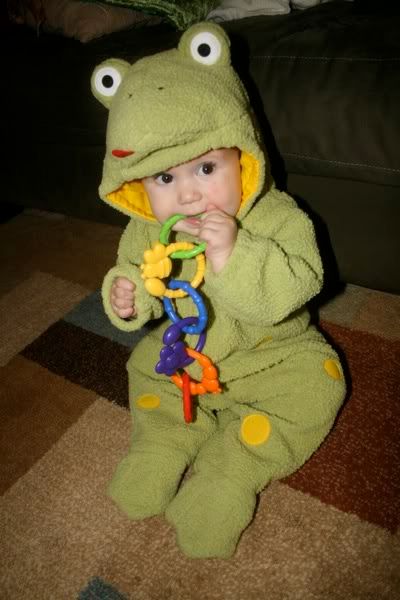 Luckily, costume #3 fit perfectly!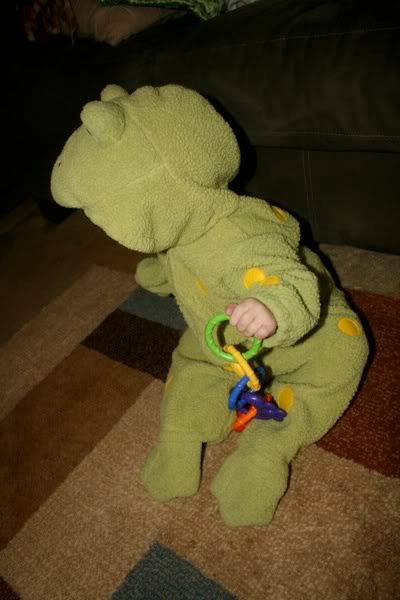 And from certain angles...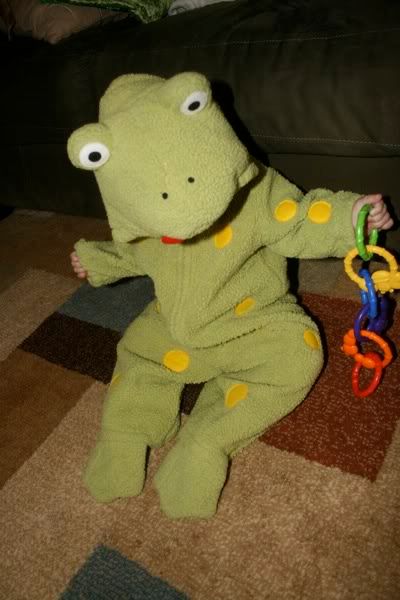 She looked like a real frog!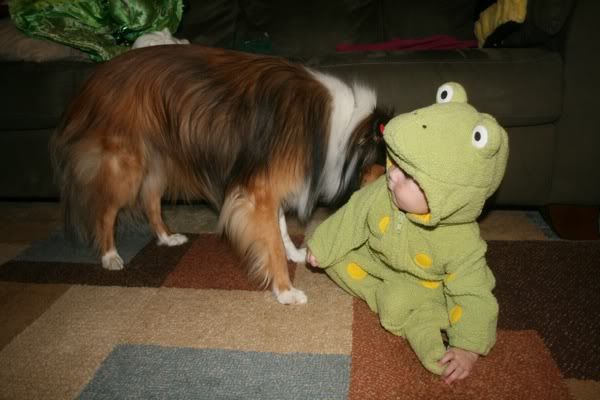 Indie gave a sniff of approval.
So we found Eisley's halloween costume!
The other two costumes will be consigned at an upcoming sale in two weeks for a profit. So the frog costume will essentially be free :D
Can't beat free! At these prices...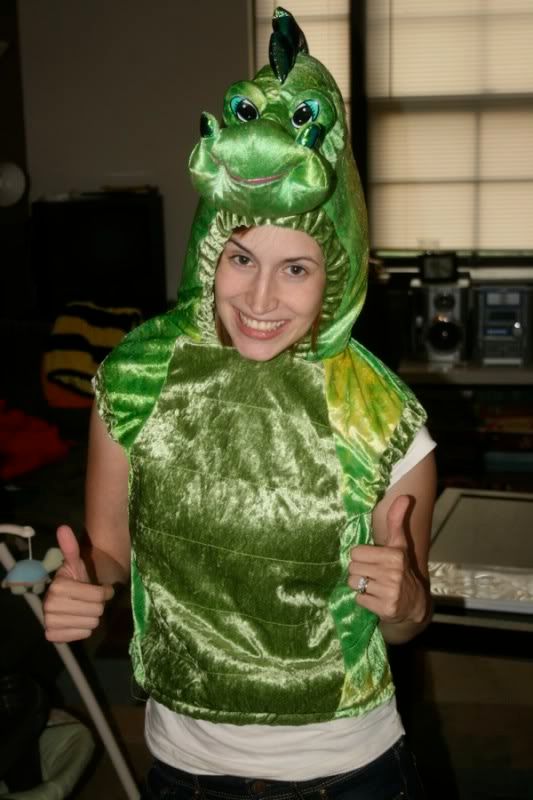 Eisley's mama got a halloween costume too!