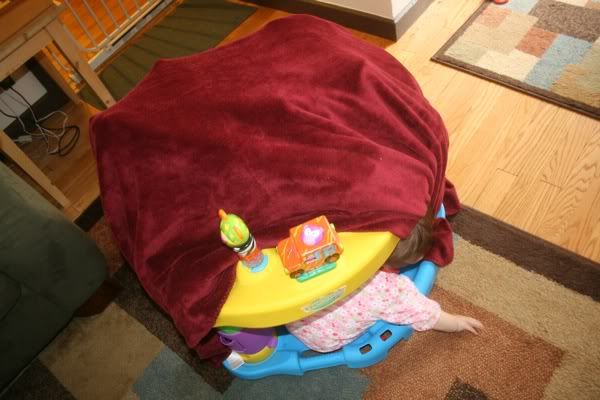 The other day, Eisley and her mom built a fort.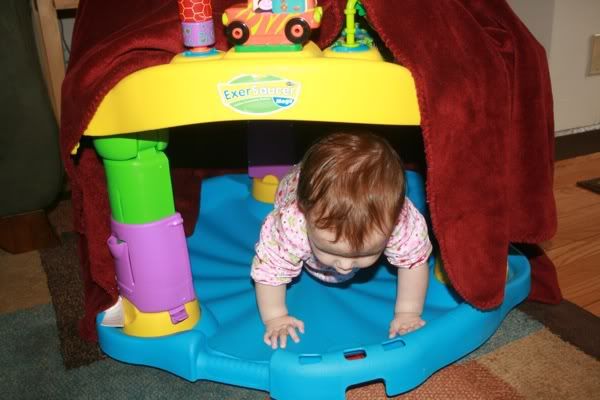 Eisley played inside her fort...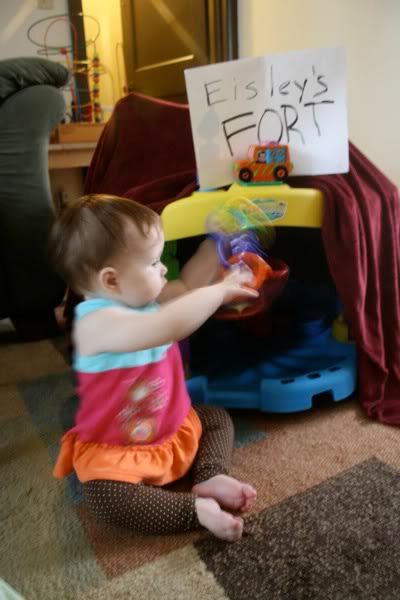 outside her fort...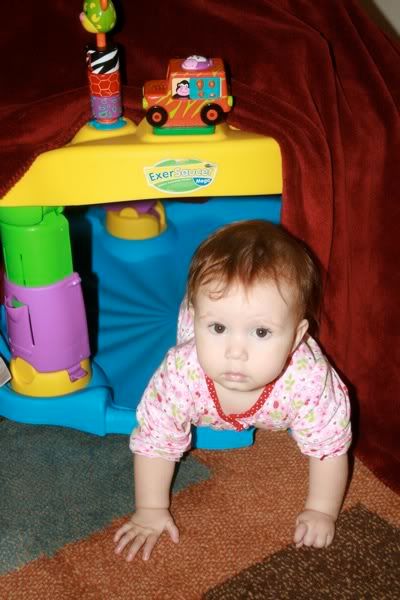 and everywhere in between.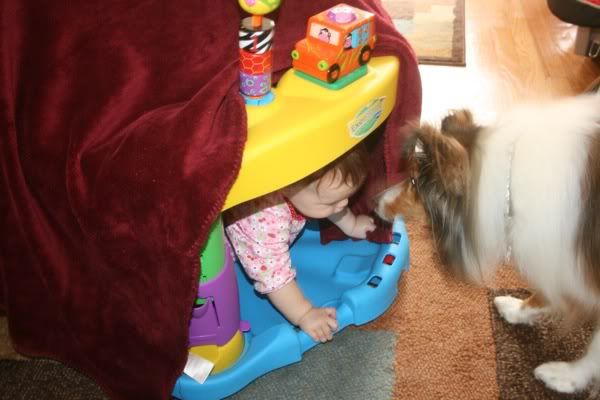 Indie wanted to come inside.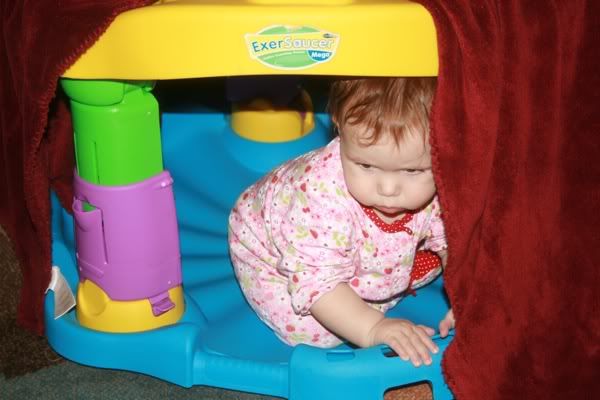 But Eisley said, "no dogs allowed!"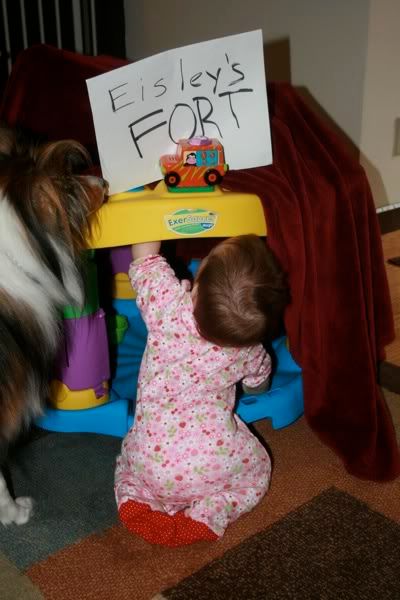 She made sure Indie knew whose fort it was.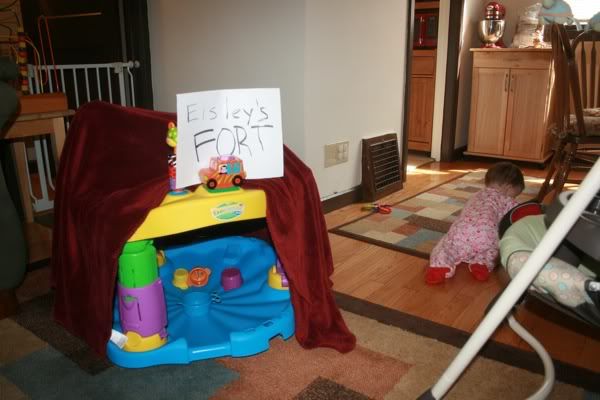 But as soon as Eisley left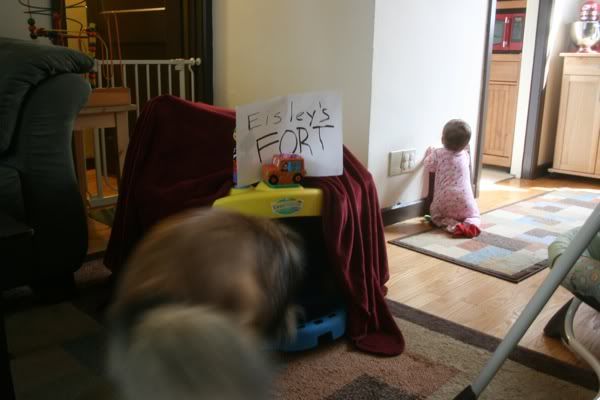 Indie checked it out anyway.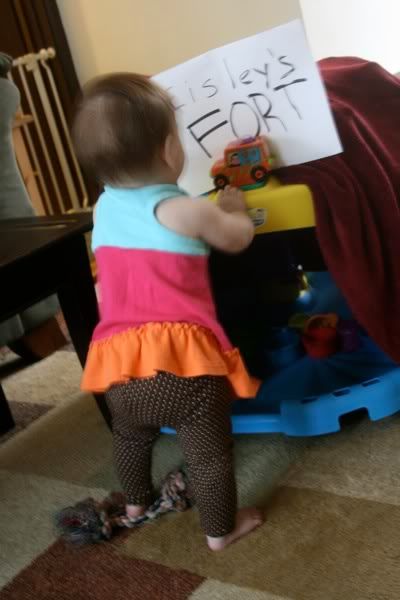 Eisley realized her sign was ineffective at keeping the dog away.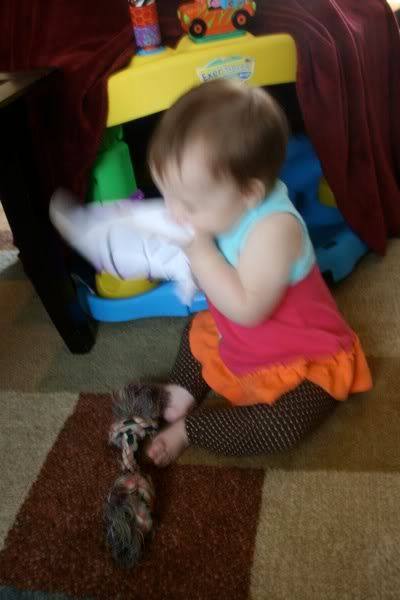 So she got to work.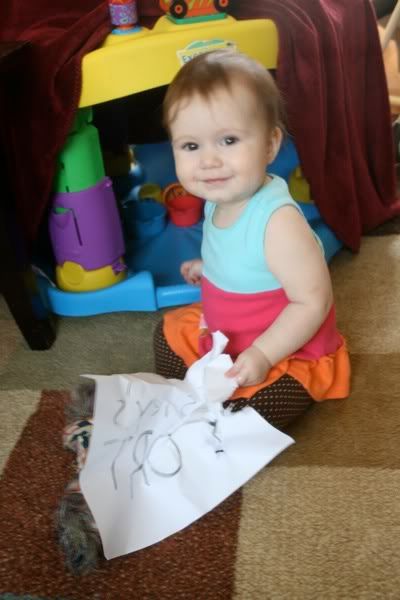 She was pleased with the improvements she had made.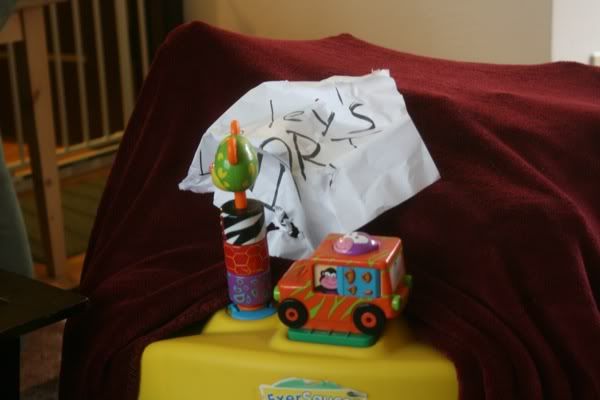 Much better. ;-)