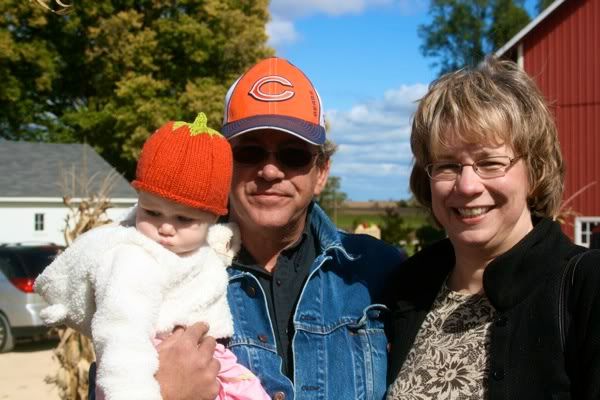 Yesterday Eisley's Grandma and Grandpa C took us to a pumpkin/apple farm.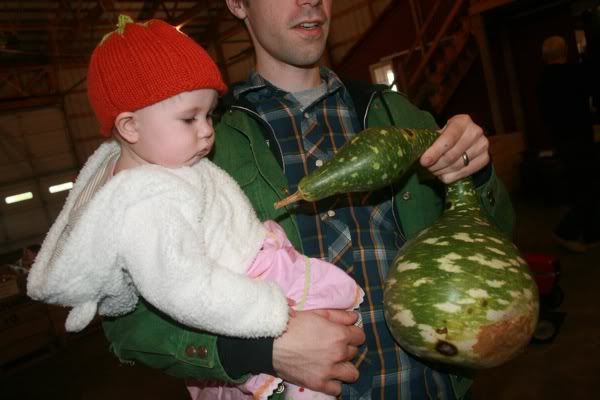 At the farm, we discovered "swan-neck" gourds.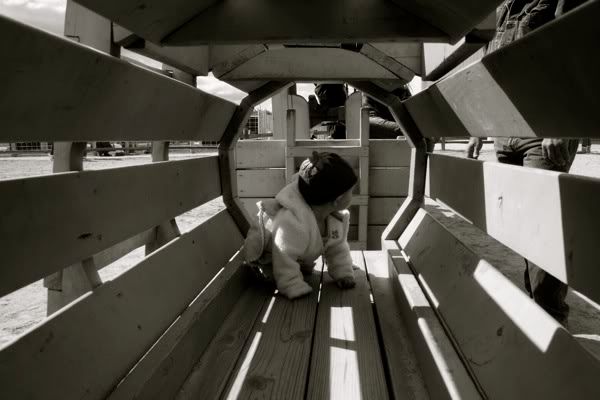 And climbed through a wooden train.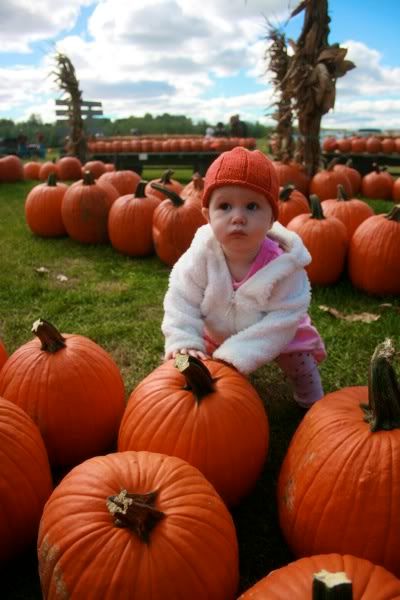 We tried hard to get the classic "lil' pumpkin in a pumpkin patch" photo, but Eisley did not want to show us her cute little gap-toothed smile.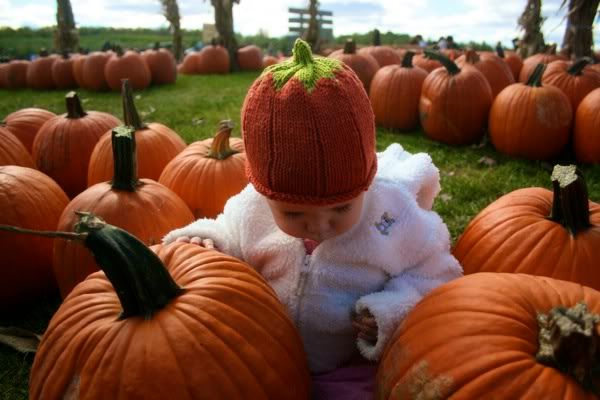 She preferred to examine the pumpkins.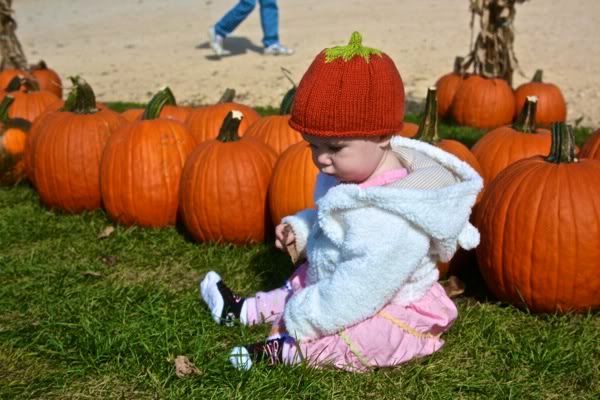 And, of course, the leaves.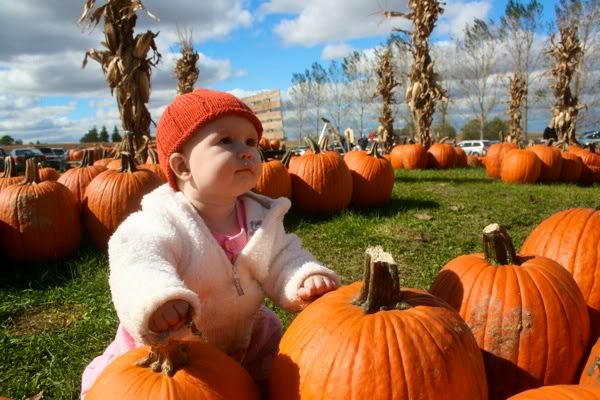 She looked every which way but at the camera. Ah, well.
There were empty silos containing little play stations. This one contained a "sandbox" full of corn.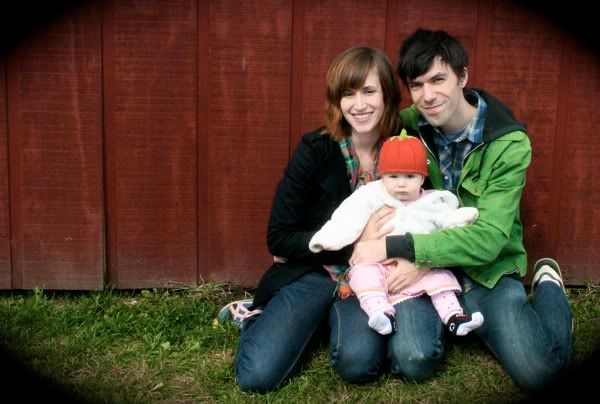 Family photo time!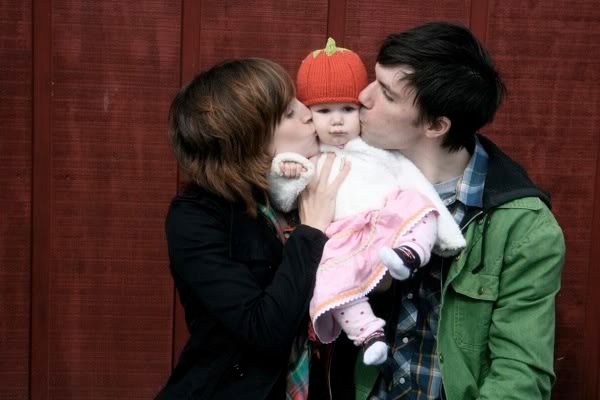 Miss cranky pants again refused to smile, but we showed her lots of love anyway.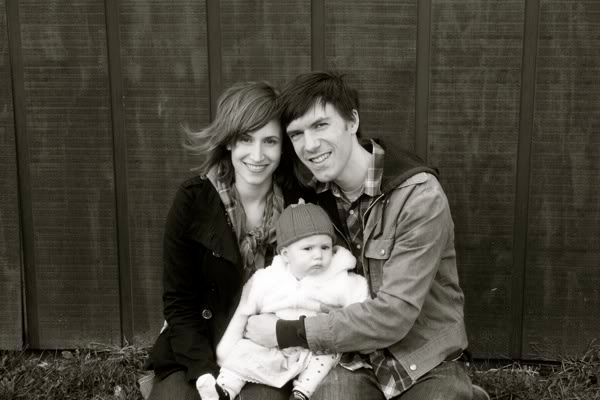 You can tell she is thrilled to be a part of our family. ;-)