We finally got a picture of those pesky teeth!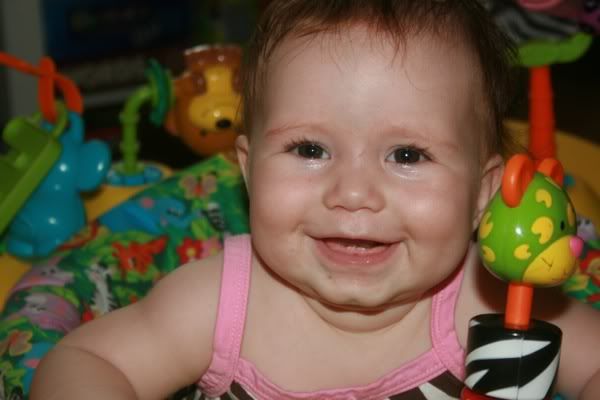 They're awfully cute, but we're trying to discourage her from using them on other people.
We weren't going to buy one of these but grandpa C found one for 3 dollars at a garage sale, so...guess what is currently taking over our living room?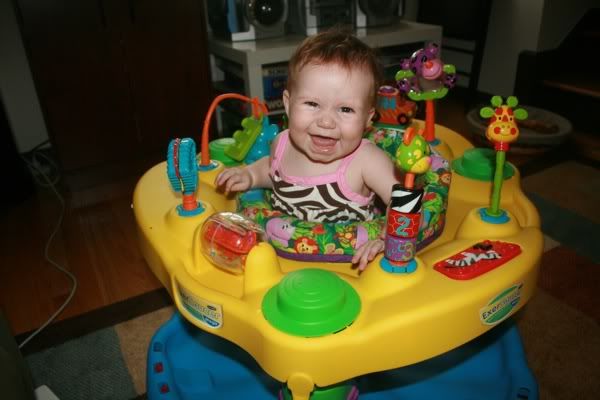 At least one of us likes it.