Our friend Karen (Eisley's godmother) gave us this tie-dye onesie as an easter present. We think she looks like a little easter egg :-) We put the onesie on Eisley the day before easter and she promptly pooped through it. So this is kind of the first time she's worn it. And it's almost too small already! What a big growing girl we have on our hands!
Eisley woke up in a cheerful mood this morning so I took lots of pictures!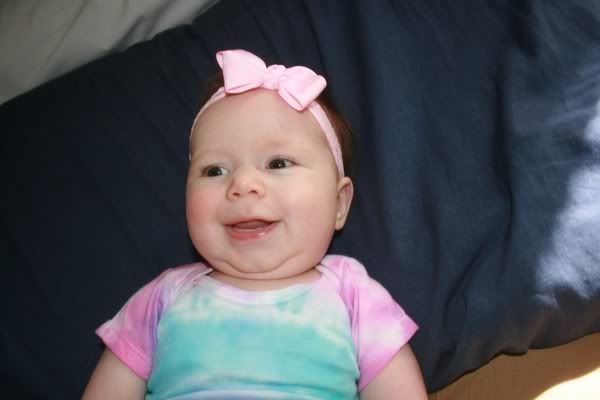 She had a pretty bow in her hair!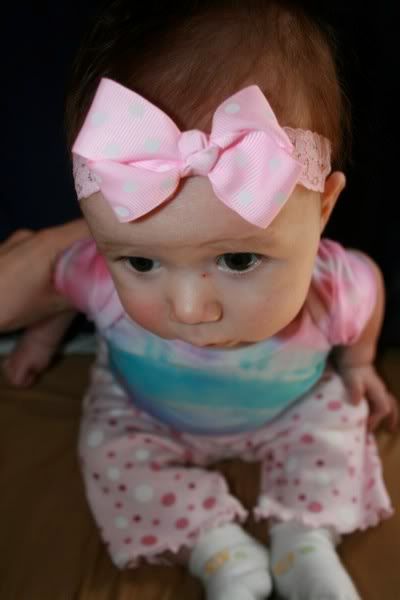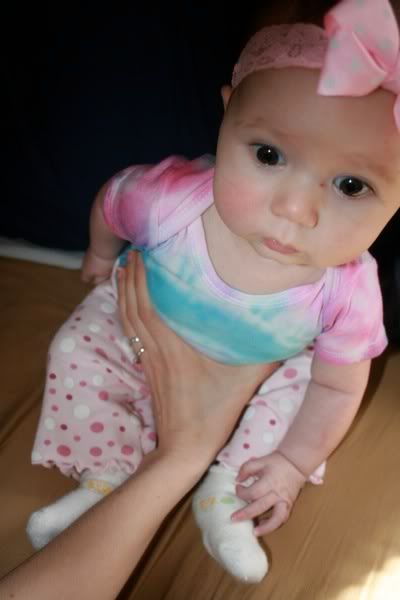 She tolerates kisses from Indie on a regular basis.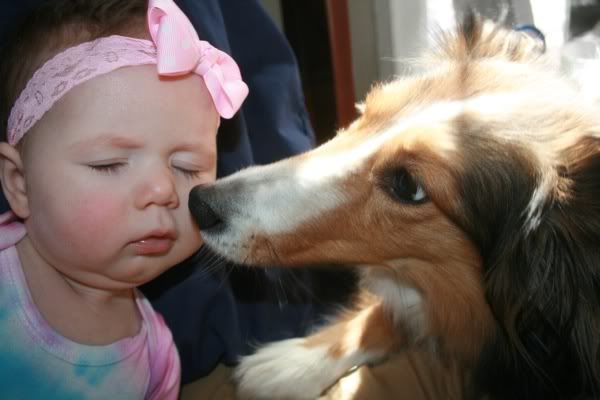 Hanging out with her bear friend. Bear has been around since Eisley's mom was a baby!
She's starting to really like "Tummy Time" and is a pro at rolling over from front to back already!
AH-CHOO!