This pony tail...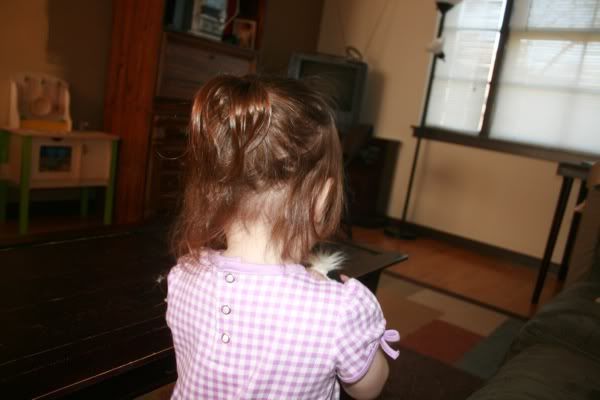 was at first a full, orderly pony tail.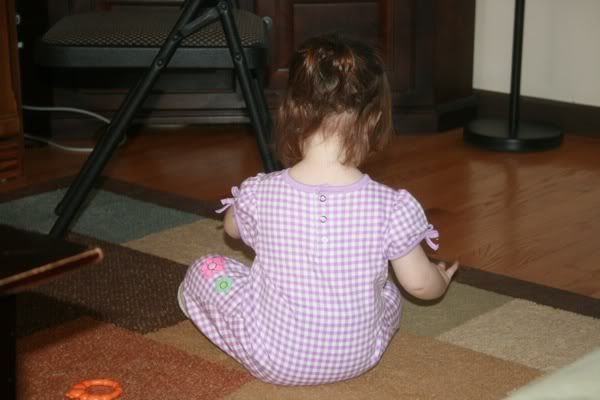 but before I was even able to snap a picture...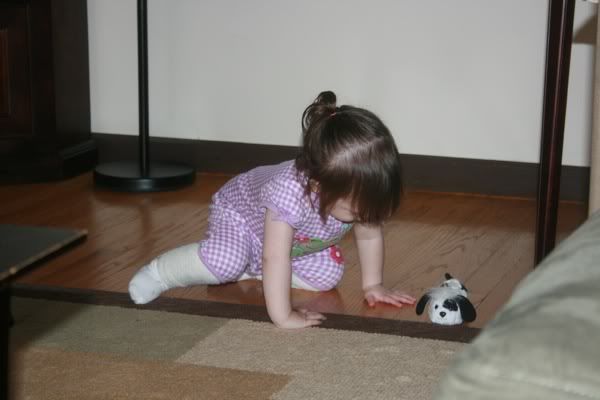 she had clawed it into a messy toddler tail.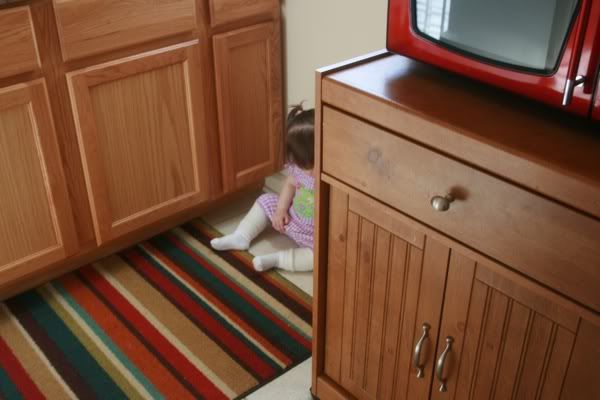 Sometimes we catch our messy tailed toddler...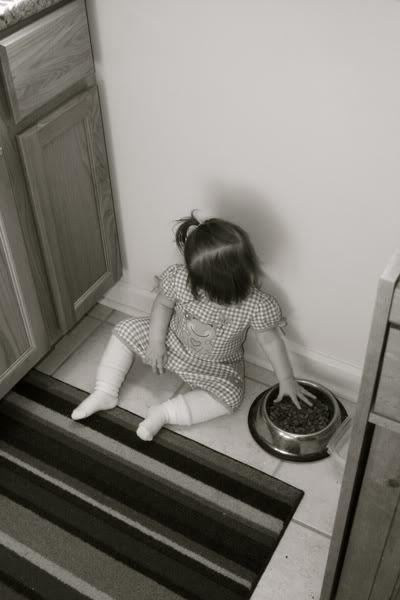 with her paws in the puppy bowl.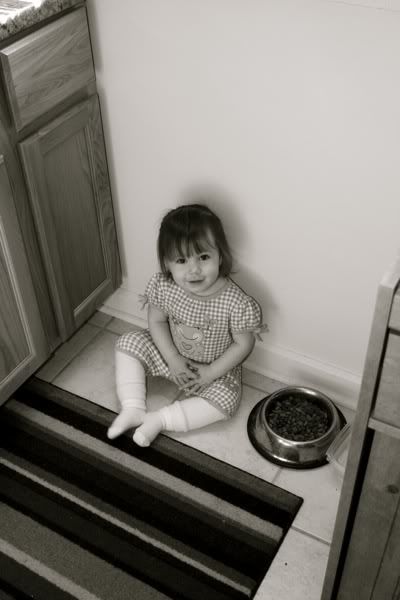 But she plays innocent against any and all accusations and evidence.