Eisley knows all the names of the body parts on her face.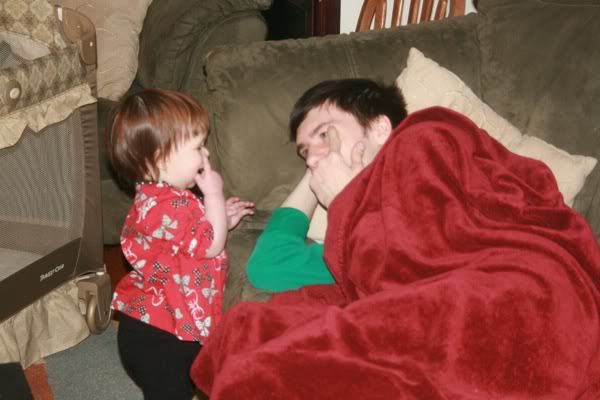 Her favorite is "eye."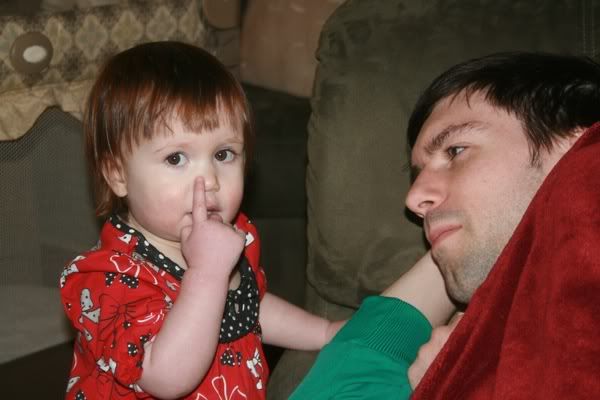 But she also will not hesitate...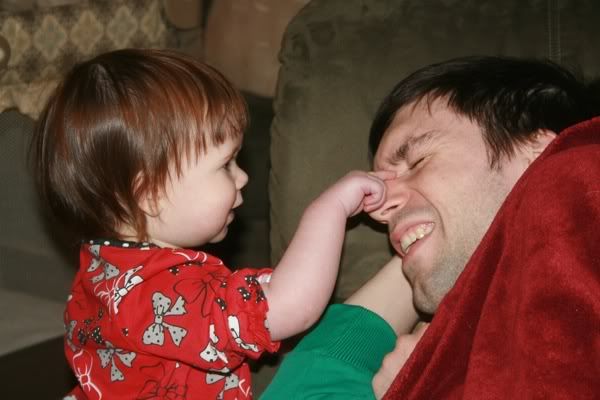 to poke you in the nose.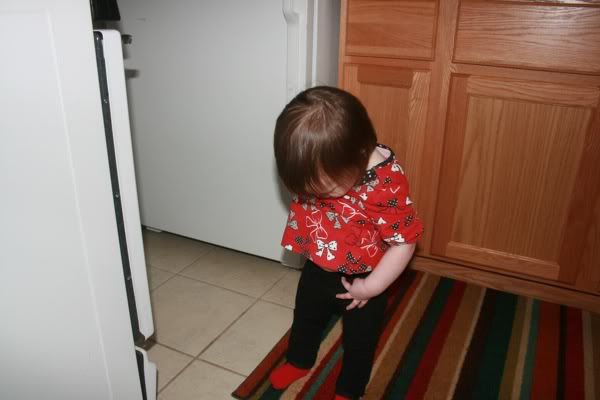 She also likes to lift her shirt and look around for her belly button.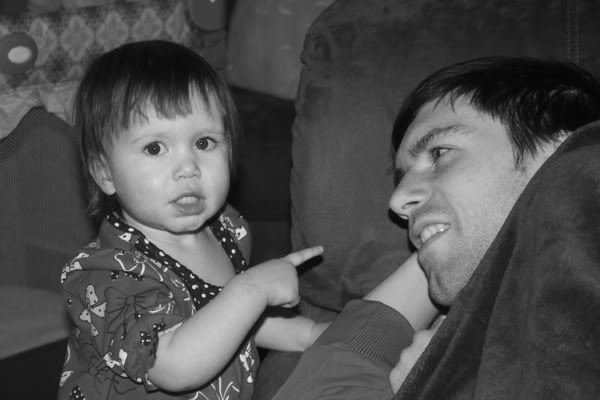 Sometimes Eisley points at things and babbles to us urgently, and we're not really sure what she's talking about. Here I think she was trying to accuse her dad of something.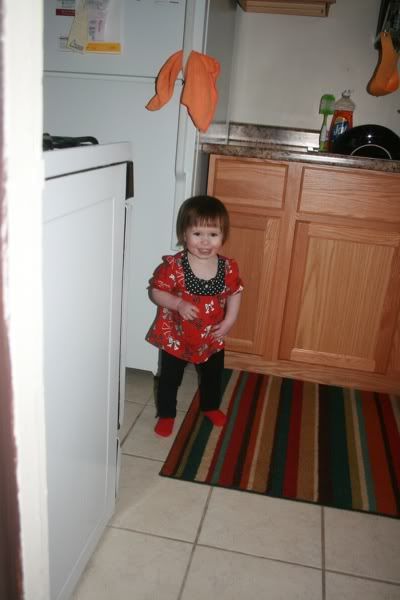 Eisley also loves to hide, although she's usually pretty easy to find.
Behind the table is one of her favorite spots.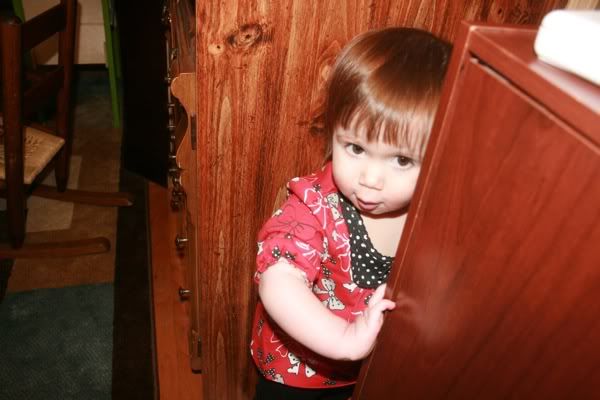 "Nobody can see me here!"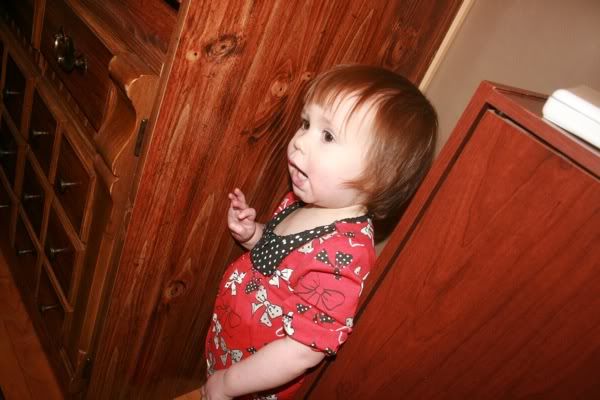 "Oh no! They found me!"